2013-03-22 - Nottveit 5000 kW
Nottveit power plant at 5000 kW in preparation for construction. An underground plant with a 950 m long Ø1000 mm directional drilled penstock.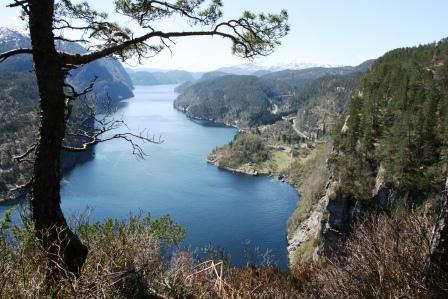 Mofjorden and Nottveit farm locagted to the right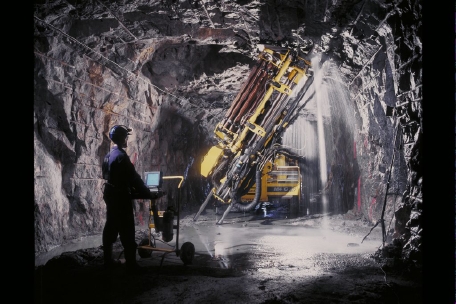 Nottveit power plant as an underground plant wityh drilled penstock
2013-04-20 - Nore in Lesja to start works
Nore minihydro with its 340 m head has got a license for construction up to 1000 kW. A typical Pelton plant will be constructed in close cooperation with fresh water supply for Lesja municipality.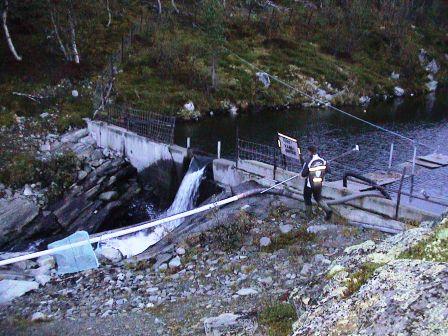 Existing water intake at Nore
2012-04-01 - Nottveit old micro for rehabilitation to become a live museum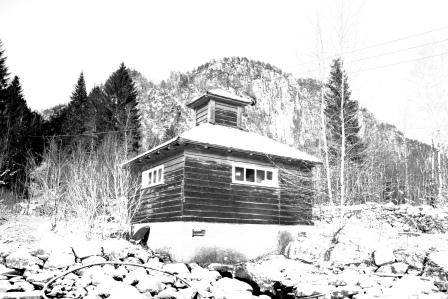 Nottveit old micro power plant was originally constructed in 1946 and was in operation on an isolated network until late 70's where it faced an accident where the waterway frose to ice and cracked. This plant is in fact almost complete except for the dam and penstock that is completely vanished. The plant will be rehabilitated to become a live museum.
2011-10-26 Nydalselva commissioned
Nydalselva with 600 m drom in an extreme terrain
Nydalselva power house during construction with premanoufactured insulated concrete elements from Førde betong AS.
The tunnel drilling rig at Nydalselva
Nydalselva power plant commissioned on 2011-10-26